We provide a full range of eye exams and contact lenses for Golden Colorado and the surrounding area.
Whether you need an exam, a new prescription and set of contact lenses for your everyday wear, or are looking for an easy, subtle and fun addition to your look, Table Mountain Vision has the contacts for you:
Gas permeable contact lenses

Soft contact lenses

Disposable contact lenses

Fashion contact lenses

Scleral Contact Lenses
Contact Lens Exam
If you are a contact lens wearer, you will need a contact lens evaluation every year. Keep in mind your annual eye exams will cost more due to the additional contact lens related tests that are included.  A contact lens evaluation is necessary to make sure your eyes are healthy enough to continue wearing contact lenses.
After the regular eye examination tests, including tests of your vision, periphery vision and eye health, they will discuss with you any specific, contact lens-related issues you may be having. If you are experiencing contact lens problems, we may recommend trialing another brand of contacts, drops for dry eye, or another type of contact lens depending on the health of your eyes and your lifestyle.
The Doctors will look for signs of contact lens over-wear. They will also check the health of your eye in relation to your contact lenses like if the lenses are causing your eyes to be unusually dry. They'll also be able to see any signs of redness or pending infection that can come from improper contact lens care or usage.
Usually, it takes two or three follow-up visits to complete an uncomplicated contact lens fitting. After that, you should have annual contact lens exams so your eye doctor can monitor the health of your eyes. In some cases, you may need more frequent exams or additional follow-up visits.
See your way clear to comfort.
Table Mountain Vision will make sure your contact lenses suit your lifestyle and are comfortable to wear.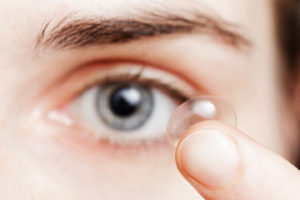 Call 303-271-1400 or Click Here today to set up your appointment.
Most Major Vision Plans Accepted