At home, at work, or at play, the right set of glasses will protect your eyes from injury or sun damage, clarify your vision and look great on you.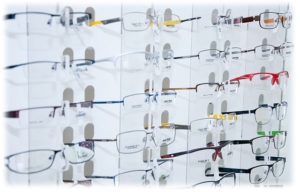 Table Mountain Vision is home to Golden's best selection of eyeglasses for every occasion, from fashion frames and impact-resistant safety eyewear, to anti-scratch active eyewear and cool, durable children's glasses. Regardless of your lifestyle and hobbies, we have the glasses you need to look great and see great.
View eye exam information here.
A performance enhancing tool. A valuable piece of personal protective equipment. A great way to update your look.
The right pair of glasses does more than correct your vision or make a fashion statement.
If you spend your days sitting at a computer or performing other specialized, precision tasks, our @Work line of occupational eyewear will keep your vision clear.
Truck drivers, construction workers and manufacturing professionals appreciateShields – our wide selection of prescription safety eyeware.
If you participate in the active Golden lifestyle, our Performance line of glasses will help you see in the bright Colorado sun.
For the fashion forward, we offer our Optique line of versatile, stylish eyewear.
Kids love our iSpy line of glasses because they're awesome. Parents love them because they're durable and affordable.
For everyday comfort and convenience, our Specs line combines high-quality, great looks and excellent value.
Call 303-271-1400 or Click Here today to set up your appointment.
Most Major Vision Plans Accepted