After 30 years in the skin care and cosmetic industry, I was ready for a career change.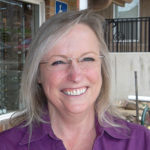 In February 2017, I began my new career in the field of vision, and am excited to grow with Table Mountain Vision.
My husband Boots and I live on a small cattle ranch north of Golden. We enjoy trying new foods, competitive shooting, fishing, metal detecting, raising cows, horses, chickens, turkeys, gardening and our baby Miss Kitty.